My Mission
Chad Clemens Painting provides artistic inspiration for its customers in the Delaware and Lehigh Valley as one of the leading authorities in kitchen cabinet finishing. I am committed to using the highest quality products and latest technology in finishes to deliver the greatest value for your investment. I promise a pleasant experience while adding equity to your property value by adding aesthetic improvement.
I look forward to transforming your kitchen!
I can transform your kitchen with a painted, glazed, and/or distressed finish. I can customize a look to match your existing décor.
Why replace structurally sound cabinetry when all you really need is a current look?
You can have an updated kitchen (in conjunction with your bathroom cabinets, if applicable) for a fraction of the cost of a new one!
I relish in working with you to pick the perfect finish for your kitchen cabinets. Here are a few options I offer:
3-Coat Solid Color Finish
All finishes begin with pigmented shellac that serves as a bonding agent and a perfect barrier between surfaces. For the second coat, I use a latex enamel that has the double benefit of hardness and leveling. The third coat is a latex conversion varnish that protects the underlying color coat and provides an extra layer with a beautiful sheen.
A 3-coat is ideal for when you're not radically changing the color.
4-Coat Solid Color or Grain Fill Finish
This finish is ideal for taking a light cabinet to dark, or a dark cabinet to light, where an extra coat is necessary. It's also great for minimizing an Oak grain's "loud" appearance.
5-Coat Glazed Finish
This features another step, which is a hand-glazed finish that is applied and wiped off with a sponge and rag for an antique, artistic look.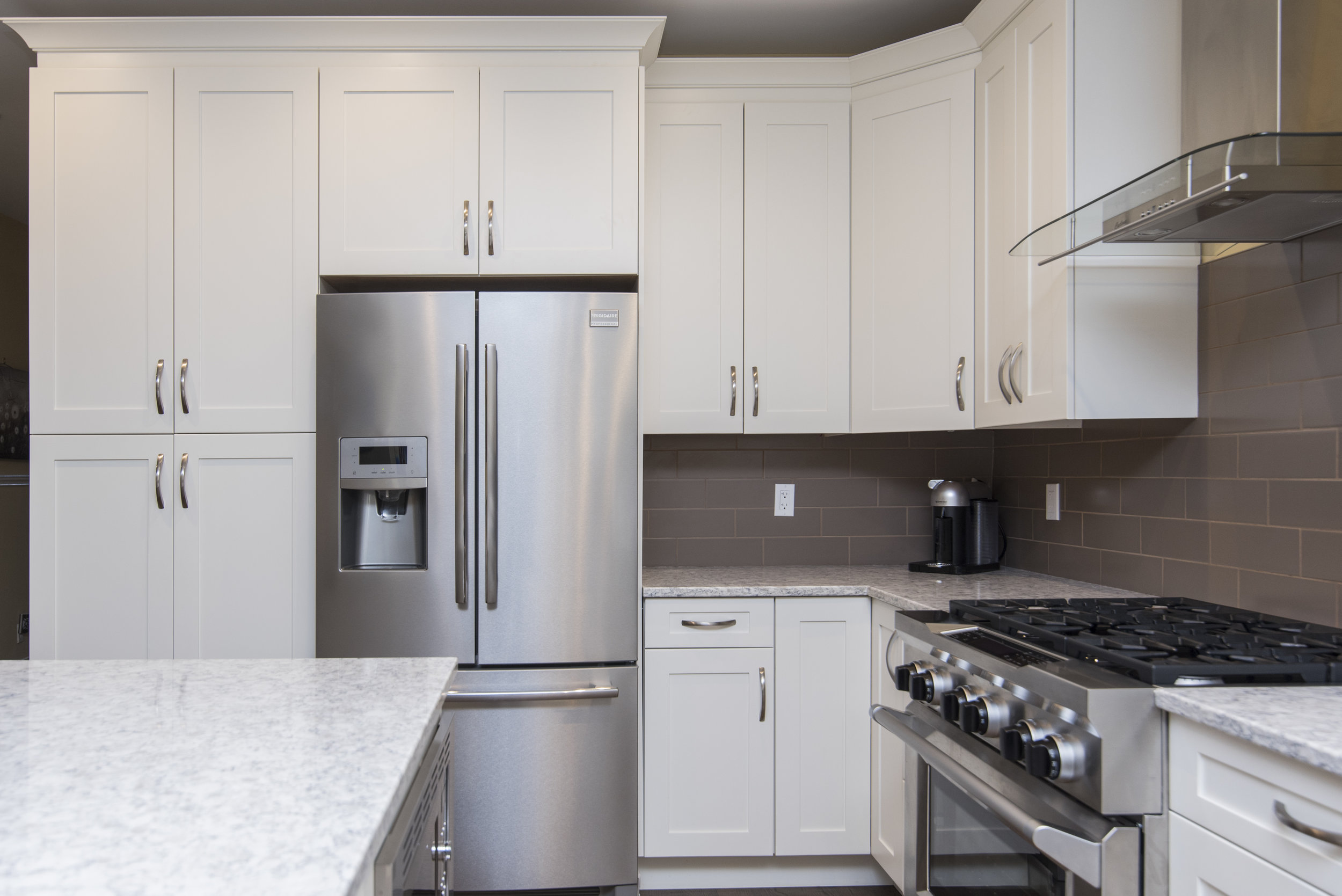 Thank you for visiting my website. I was born and raised in Southeastern Pennsylvania, and have been painting since 1988. I enjoy working with my customers to pick just the right combination of color and finish to make your kitchen pop!
Phone: 215-723-1611
Please see my Facebook and Instagram to see my latest work!